Racing games are not far from us, there are hundreds of racing games and you don't know which game to play.
Today I will share with you the racing game or attract the most players and have beautiful graphics on iPhone (iOS) completely free offline.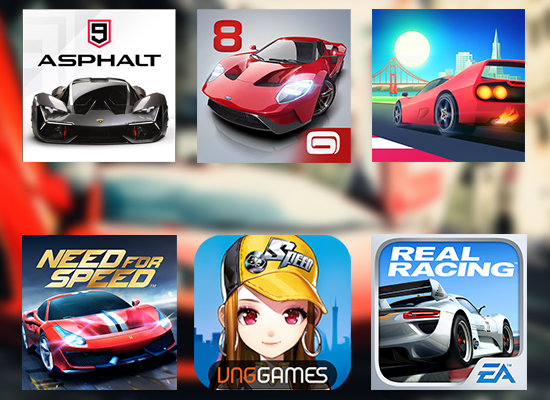 1. Need For Speed ​​No Limits
This is a game not to be missed for those who have fallen in love with the Need For Speed ​​brand, EA Game is very successful with this series on PC, Playstation and XBOX systems. This cult game has been posted on Android and iOS systems with beautiful graphics.
With a simple and attractive gameplay with thrilling chases. The game has 2 main game modes: Single Player and Multiplayer. The game gives you over 1000 challenges on the roads.
2. Horizon Chase – World Tour
Known as a game with 16-bit graphics, though simple but novel and attractive, Horizion Chase was voted the best free game in 2015.
About the game graphics are very nice and take care of a lot of details, especially great weather effects, the classic style cars are very good.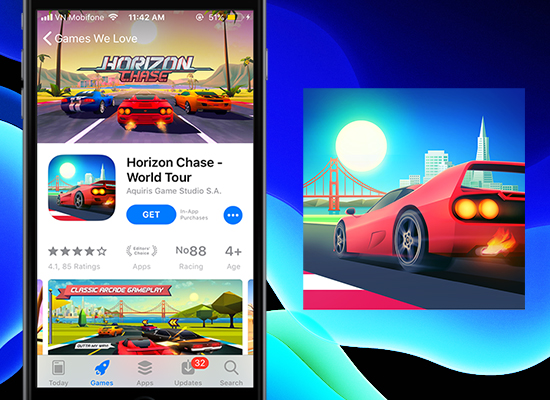 3. Asphalt 8: Airborne
This game has been a huge success on iOS with over 350 million downloads, the game has great and beautiful graphics, many people use this game to compare the configuration of each device, because the game has quite heavy graphics, but most iPhones run fine and very smoothly.
The game has both Single player and Multiplayer gameplay, the game also offers many vehicle tweaks to help you upgrade and personalize your vehicle.
4. Asphalt 9
We come to the fourth game on this list, Asphalt 9 is considered the successor to Asphalt 8 with many changes in graphics, more attractive gameplay.
In terms of graphics, physical effects are made better, making the game a lot more realistic than Asphalt 8. The game has fresh and eye-catching colors, the game also provides many car customizations to help you customize and personalize. more personalized.
5. Real Racing 3
For myself, this is the best and most authentic game compared to the games I've ever played, with very nice graphics on the phone and physical effects in the game are extremely true, although the gameplay is not fast , but requires players to have the skills to drive with each separate vehicle.
Like many other games, Real Racing 3 offers you many special tweaks such as car paint, stamping, appearance and a lot of other tweaks to help you get the car you want.