9. Beach Buggy Blitz
With Beach Buggy Blitz, players will race on the beach at breakneck speed, destroying all obstacles on the way such as Tiki statues, grass tents, giant crabs, lava monsters, even snowmen. Just racing you can just discover the beach covered with sunshine, secret caves, fog swamps, ruined temples, volcanic eruptions.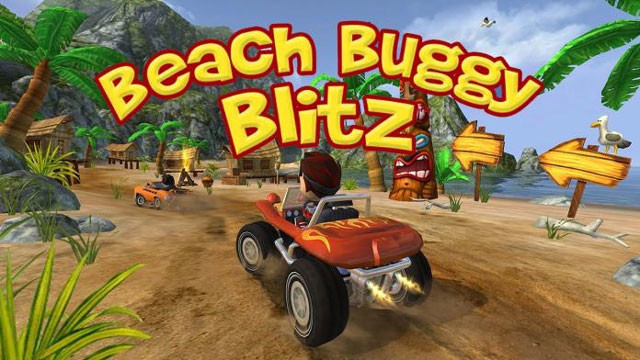 Game features:
Unlock new cars and characters, upgrade vehicles and increase the gaming experience.
Easy to select and play, touch screen support and most gamepads.
10. Angry Birds Go
Not to be confused with the Angry Birds series, this is a real racing game. You need to be alert for dangerous roads, naughty opponents will do whatever it takes to finish first. Your mission is to overcome opponents to win prizes, upgrade racing and become the best driver Piggy Island has ever had.
Game features:
There are many racing tracks.
Defeat opponents on the track and win the position thanks to the unique special power of each character.
Collect and upgrade vehicles to become the best steering wheel Island.
Every day there are new tracks and there are mysterious gift boxes on the track.
11. Need for Speed ​​Most Wanted
You need to avoid police forces that are constantly chasing you while clashing with street racers. With Need for Speed ​​Most Wanted, you will be able to drive super hot cars like SRT Viper GTS, Porsche 911 Carrera S, Hummer H1 Alpha, etc.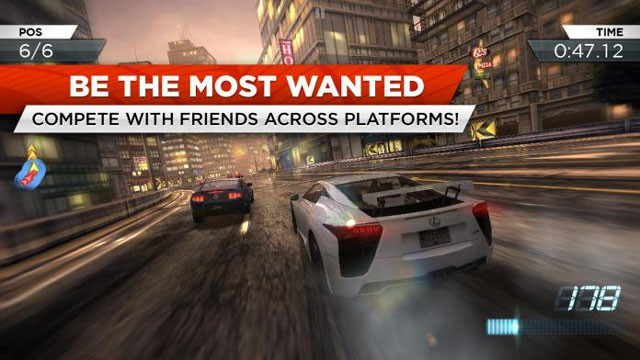 Game features:
Drive over 40 hottest cars in the world.
Race in your style.
Use Mode to upgrade vehicles.
Experience with extreme graphics.
Earn Speed ​​Point to unlock new cars.
12. CSR Racing
CSR Racing is an endless street race, with over 100 licensed cars, stunning graphics, and addictive gameplay. This is really a hit game in the mobile gaming world.
Game features:
Race online with CSR players to win special new cars and topped the global rankings.
Complete 5 levels and compete with the best riders in the world.
Defeat opponents and dominate the city.