Project Cars 2 – the best graphics racing game
This is a 3D racing game with extremely impressive graphics that you think Project Cars 2 will be for everyone. But no, to be enthralled you must be a crazy fan of the racing simulation game series. Unlike the first one before, it was like a demo version describing the great potential of the super realistic simulation racing game genre of Slightly Mad Studios. The second session of the Project Cars game series gives players the feeling of being a true steering wheel with a large warehouse, with many racing modes. Along with that is the graphics of the game so beautiful that many gamers have to admire the game. Especially when the game only plays smoothly on the computers with the best current configuration.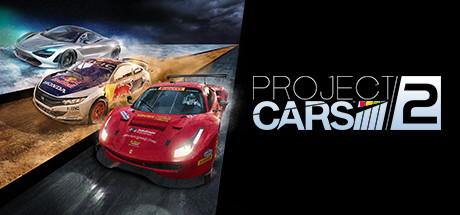 Immediately after entering the game, the manufacturer came up with a scene that was too dramatic to welcome players to this game. And from this moment, what you want to do in the game is your problem. The game has unlocked all of today's most awesome cars from super cars to Formula 1 racing cars or big car brands such as Grand Touring, Rallycross, even indie and Le Mans Prototype. Project Cars 2 is the world for the world's fastest speed cars.
Asphalt 9: Legends
After a long demo launch as a trial, the online racing game pc Asphalt 9: Legends was launched on July 26. Gameloft has very favored this version when fully updated on 3 application stores: Window, Android and iOS.
Asphalt 9: Legends will still have a similar game as the previous version of Asphalt 8. Interface menu as well as racing map will have many new and interesting changes for the player. With version 9, players will delight to try the speed of more than 50 different cars from many famous car brands around the world.
The game has many game modes, including very good game mode when allowing 7 players to participate in a match. In addition, Asphalt 9: Legends can also be viewed as an offline racing game or an online mobile racing game when there is a game mode against the machine.
The highlight that makes Asphalt 9: Legends different is the extremely terrible graphics and the new Touch Drive control mechanism. This mechanism helps players have an additional assistant as a virtual assistant with the ability to analyze the track very smart. From there can draw more new racing directions for gamers. It will be difficult when you only have about 1-2 seconds to decide which direction you go. Although you are new to the game, you will be quite confused with this mechanism, but after only a few minutes you can easily master the race.