4. Drag Racing
This is the best addictive and racing game on Android. In the game you can be used on 50 brand new super cars. Install and show off your superior driving skills.
Game features:
There are many vehicles to choose from.
Unlimited depth.
Compete with many players.
Great support community.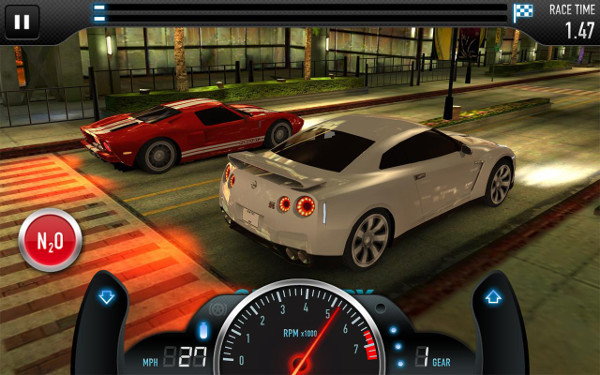 5. Real Racing 3
This is one of the favorite racing game players, it comes from the famous game development company "Electronic Arts". The game has a great graphic design and brings a real feeling of driving.
Game features:
With more than 100 super cars.
Real racing route with many obstacles.
You can compete with other online players.
Provides many events for players to choose.
6. Hill Climb Racing
This is an addictive and fun racing game because it tests your physics knowledge. You will have fun experience while playing this game.
Game features:
There are many unique vehicles such as bicycles, trucks, jeeps, tanks, etc.
Upgraded parts include engine, tire, etc.
There are many tables with different levels (Countryside, Desert, Arctic and Moon).
Screen capture feature to share scores with friends.
Great graphics and smooth physics simulation.
Designed to look good on low and high resolution devices.
Create real turbo sound when upgrading engines.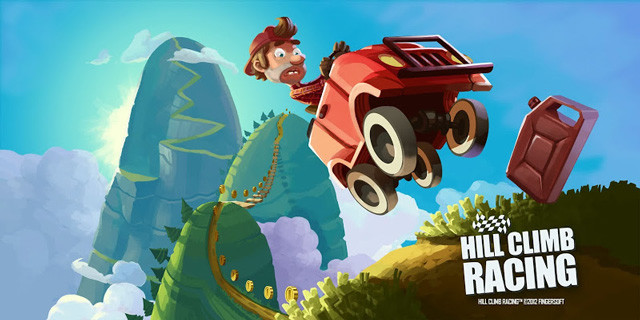 7. Traffic Racer
In this racing game, you can race at unbelievable speed in the real world. It has great graphics and 4 racing environments for you to choose from such as Suburb, Desert, Snowy and City night.
Game features:
33 different cars for riders to choose.
5 detailed environments: suburbs, deserts, snow, rain and city nights.
5 game modes: Endless, Two-Way, Time Trial, Police Chase and Free Ride.
Various types of NPC vehicles include trucks, buses and SUVs.
You can change paint colors and wheels.
Online rankings and achievements.
8. Cars: Fast As Lightning
This is a racing game combining city construction with funny cartoon graphics.
Game features:
Drive into the real world of racing with funny characters like Mater, Francesco, etc.
Immerse yourself in a stunning 3D scene with the voice of Owen Wilson.